4 Way to Get Fit With Your Baby… and not pay a hefty gym bill.
In this digital age there really is no need for gym memberships, especially those you will never use now you're a new parent. Here a 4 tips to help you get in shape without having to ring the baby sitter.
Get digital
The rise of social media as seen fitness fanatics like Joe Wicks and Lucy Meck offer high intensity workouts that burn twice the calories, for half the price! This also means you can workout from the comfort of your own home whilst hitting the pause button to see to your little dot. Simples.
Join a class
Prefer to work out as a group? There's now loads of baby friendly workout classes that allows you to burn calories, meet new friends and bond with baby. Think squatting whilst holding your little pal check out Sweaty Mama who run classes up and down the country – bye bye bingo wings hello hot mama.
Grab your dancing shoes.
Nothing releases those feel good endorphin's like blasting your favorite music and dancing around your living room. You'll feel good you'll look good and your little one will certainly be entertained. Just remember to close your curtains unless you want your neighbor to see you twerking to Beyonce.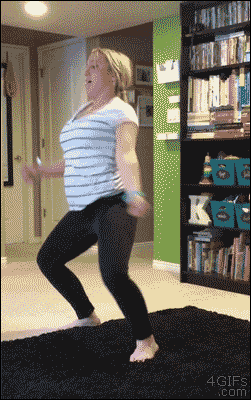 Go back to basics
Not a fan of any of the above? Go back to basics, grab your trainers, ring your mummy friends and get your power walk on with your prams. You'll blow off the cobwebs, increase your heart rate and you're little one may even nod off. Bonus!
Shop our prams and pushchairs perfect for the great outdoors.