5 Nappy Survival Tips
We know the challenges you have to face trying to change a nappy! You know that sinking feeling when you don't know what you are going to be dealing with when you open that parcel.  I remember too well that dreaded feeling when you know it's going to be a bath job and you have a million and one things to do. The thing is we have to do this 8 times a day, so we decided we would send you some tips to help you survive…
1 – Always have everything you need next to you…..
It really pays off to not move away from the battle ground, unless you want more carnage :). If you forget the wipes, the dog can always go and get them. Or if you have an older child they often like to help you get what you need.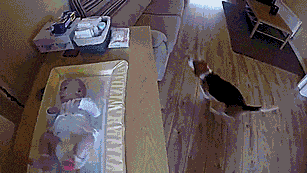 2 – Double up.
If you do have your other half around, get them to help with nappy changes too, especially with really wiggly babies. Try not to attempt to change two babies at the same time….like this….
3 – Try "The stood up one"
…. if it's not messy, it can work a treat. My baby no 3 would never lay down, and as soon as he could get up he would. When they can stand, just give them a quick wipe stood up and throw the nappy through their legs.  Or simply choose "The stood up one" when you are up on a hill!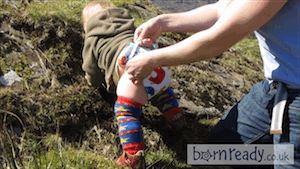 4 – Be prepared.
We all know what happens when the little boys' nappy comes off ! Always have the new nappy ready in hand to put on, or over it 🙂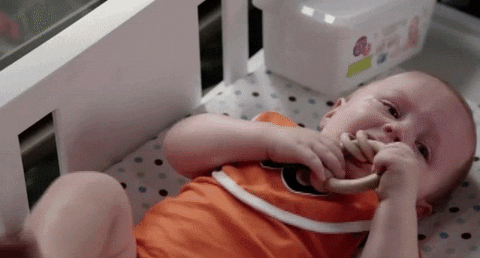 5 – Avoid the smelly ones.
The 5th tip is to make your other half change these type of nappies…
The positive message to take from this article is that your little one won't be in nappies forever.  It's nearly time for potty training which means you'll soon be cleaning it off the floor instead 😉
In the meantime check out our super easy to use baby changer Easi Peasi.