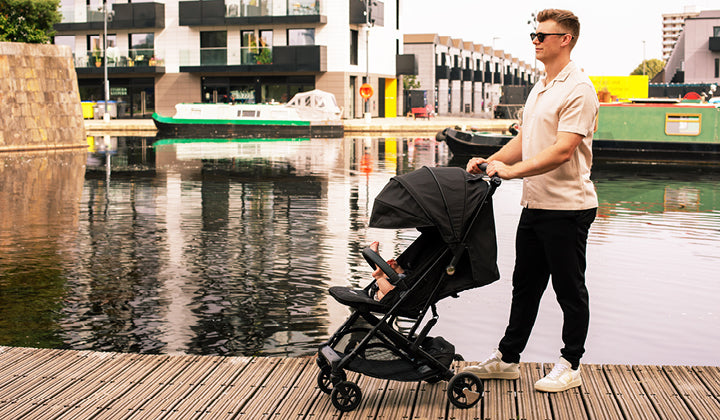 The new Cosatto Woosh 3 is a compact, easy-to-use pushchair with big solutions. Suitable from birth up to 25kg, the sturdy lightweight chassis weighs only 7.2kg and lets your toddler use it for even longer.
Woosh 3 is one of the first Cosatto Products to use fabric made from recycled bottles with over 35 plastic bottles in every stroller. Creating this comfy fabric is part of Cosatto's commitment to being as eco-conscious as possible. From solar panels at head office, to a business-wide drive for carbon neutrality – Cosatto are now addressing product processes to make the biggest impact of all. Bottles in our fabric means less bottles in landfill and less bottles making their way to the ocean.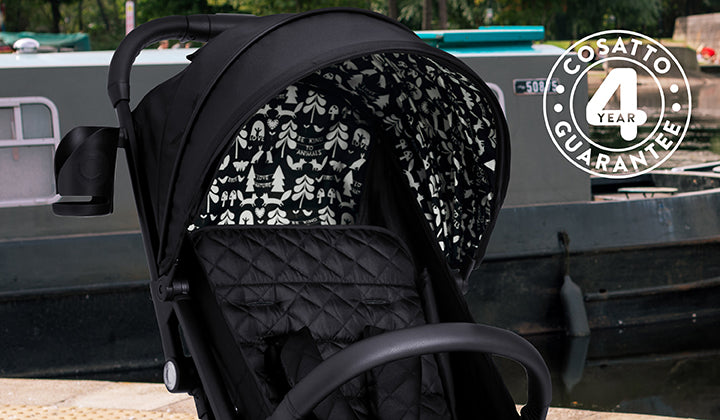 Woosh 3 is ready to combat all weather conditions, coming with the original Cosatto raincover, a UPF100+ hood and double-length sun visor to protect against the sun's rays. Whatever the weather, Woosh 3 pushchair is ready for adventure. Announce your arrival with the magic bell which features on the chassis.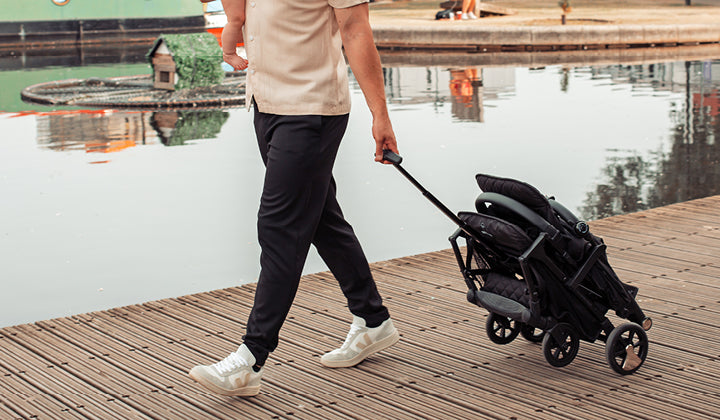 Woosh 3 is compact with a free-standing fold for easy storage. The travel-friendly telescopic pull handle makes journeys easy – just pull your Woosh 3 from place to place. Plus, with a roomy seat and basket that can take 5kg, adjustable calf support for little legs, cup holder and an all-new vegan leather handlebar, life's a breeze with Woosh 3.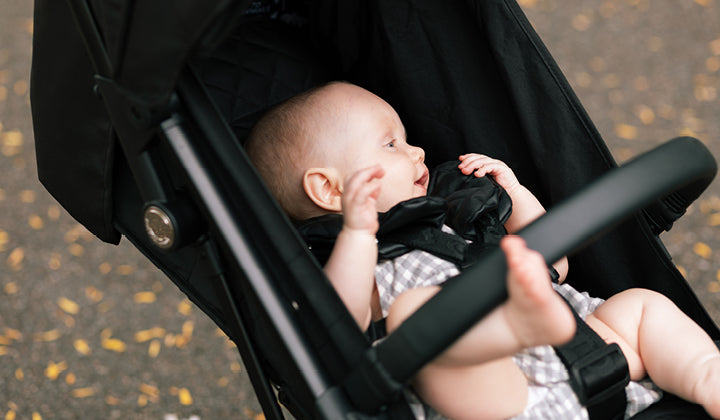 Like its predecessor, Woosh 3 is crafted with hidden extras and Cosatto's famous storytelling patterns that kids love. In tests, 8 out of 10 kids chose Cosatto for a reason. Fire their imagination with Woosh 3. The Cosatto Woosh 3 pushchair comes with an industry-leading 4-year guarantee for your peace of mind.
Specification
Specifications
Age Range: Birth to 25kg
Weight of product: 7.2kg
Measurements
Unfolded size: 106 cm x 79cm x 50 cm
Folded size: 65cm x 40cm x 50 cm
Basket Weight: 5kg
Tiny Boot approved: Yes
Handle Height: 106cm
Basket Dimensions: W: 34cm x L: 50cm x H: 26cm