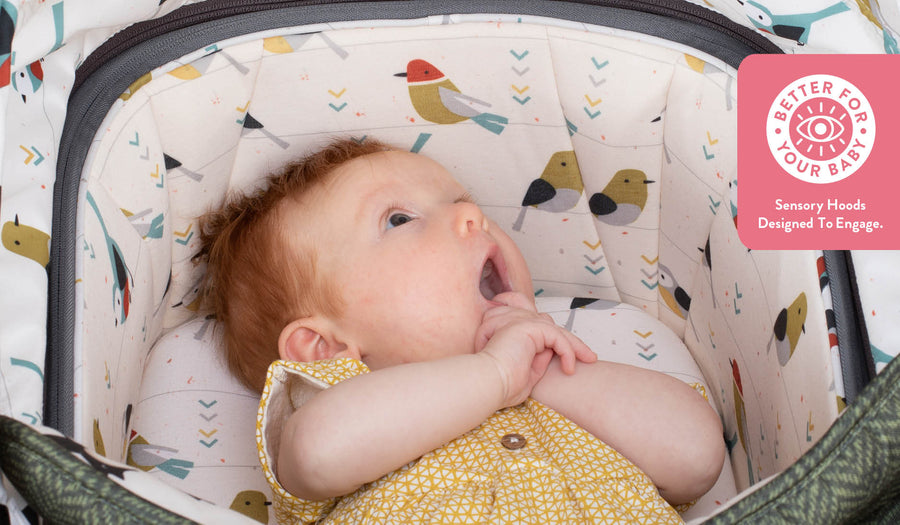 Better For Your Baby
When you place your baby under their Cosatto travel system sensory hood, you're harnessing early sensory skills – with designs that encourage engagement. ‌ We're serious about happy babies. From working with the UK's leading baby labs, to harnessing baby science to drive the development of new products – we're committed to bringing the happy to your baby.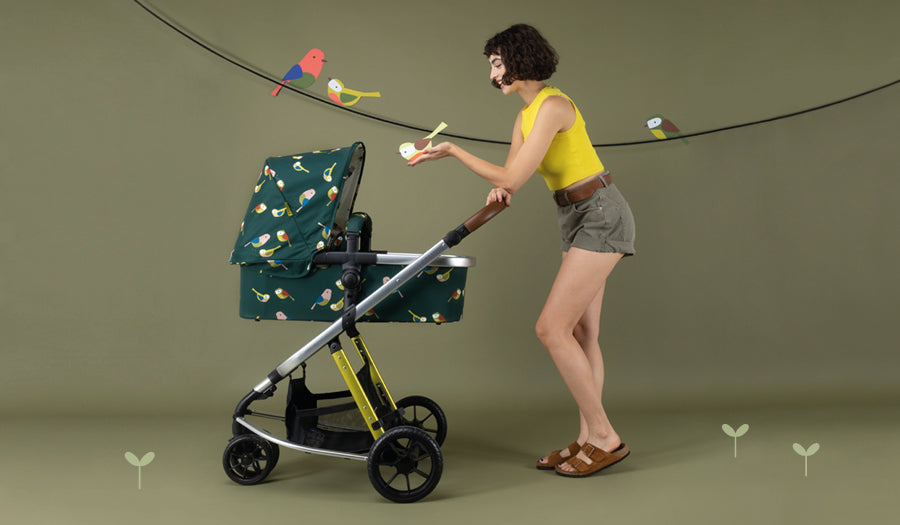 Giggle 3 in 1 includes a luxury carrycot with ample space to accommodate growing babies up to 9kg (approx. 6 months old). The thick supportive mattress makes it ideal for occasional overnight sleeping, whilst the carrycot liner is machine washable for ultimate freshness. The separate seat unit with detachable bumper bar is suitable for a child up to 18kg (approx. 4 years old). The duo-directional seat allows your child to face you or face out to see the world, with multiple recline positions - from upright to laid-back lounging. Giggle 3 in 1 is suitable for all weather conditions with a tailored raincover, that fits both carrycot and seat unit.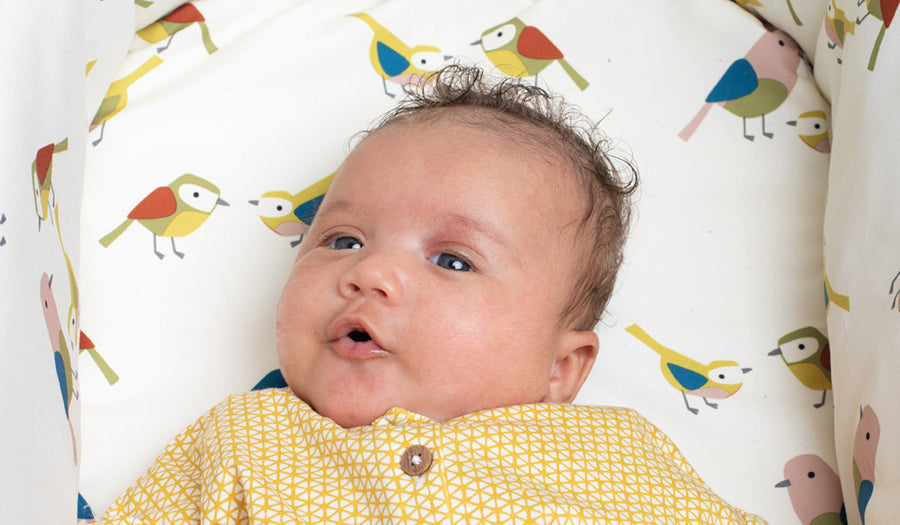 Compact flat-folding Giggle 3 in 1 is your go-anywhere, stow-anywhere hero. The 7kg lightweight chassis is great for busy family life. Got a diddy car boot? Giggle 3 in 1 is 'Tiny Boot Approved', fitting easily into a Fiat 500.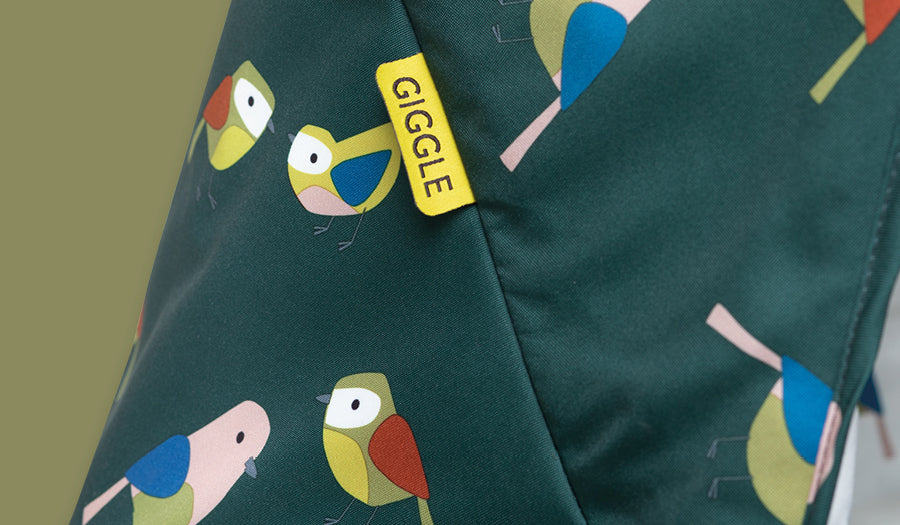 With a sportier streamlined feel and great manoeuvrability, the nippy 3-wheel design helps negotiate tight spots. The all-round suspension and puncture-proof tyres make for an ultra-smooth ride that can handle multi-terrain.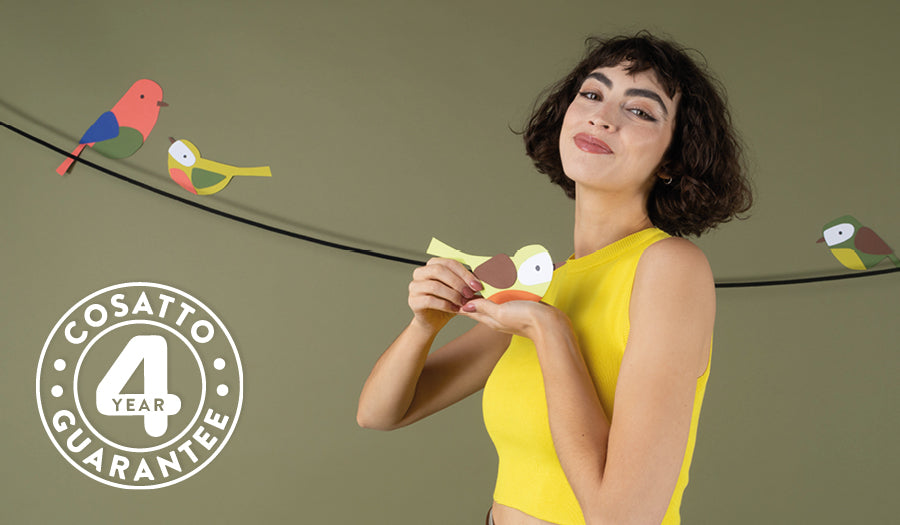 Our industry leading 4-year guarantee offers cover like no other, for ultimate peace of mind.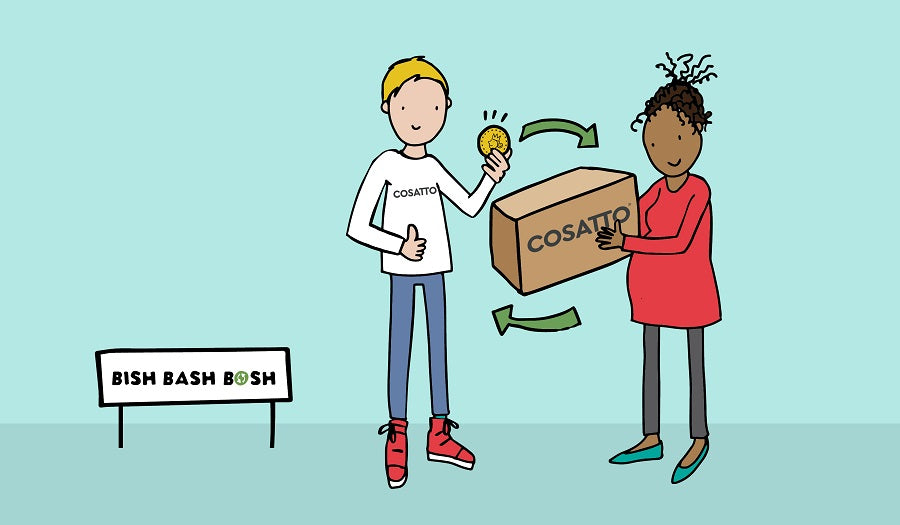 Bish Bash Bosh Buy Back

Sell us your used Cosatto... Discover our fuss-free, friendly buy-back option. Trade in your used Cosatto travel system, get Cosatto vouchers. Win win.
*Travel Systems Only