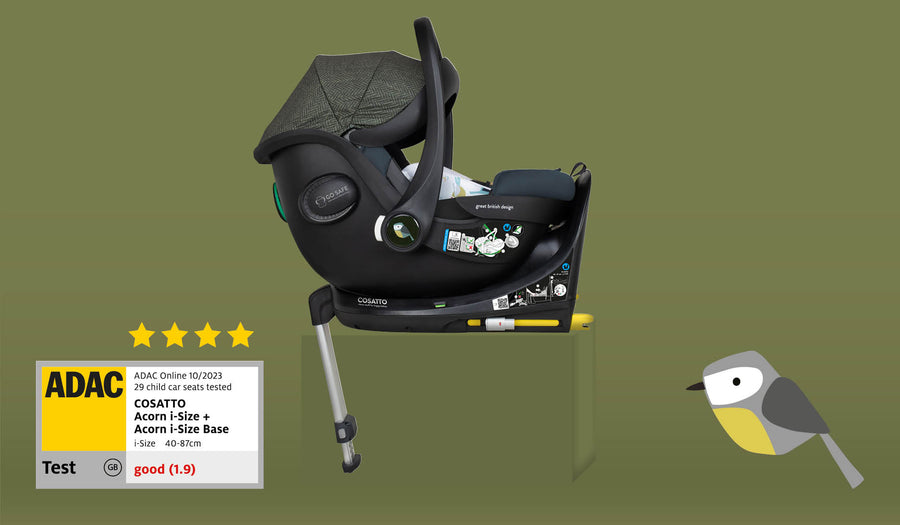 Safety and Security with i-Size
The Acorn i-Size has had extensive crash and safety testing as part of the latest R129 / i-Size standard. It is i-Size and ISOFIX when paired with the Acorn i-Size base (sold separately), delivering reduced car seat movement for total peace of mind. The Acorn i-Size car seat brings safety and security to your snug passenger. The Acorn i-Size car seat can also be fitted rearward facing using a standard 3-point seat belt.
Impact Protection
The Acorn i-Size car seat has impact and protection at the core of its design. The i-Size standard takes testing further with side impact and roll over testing, all using the latest crash test dummies, to help create safer car seats. Acorn i-Size has a reinforced construction with a strong protective shell to encase your child. To deliver extra levels of safety, the Acorn i-Size has a flip-out Side Impact Protection System to absorb force in the event of a side impact.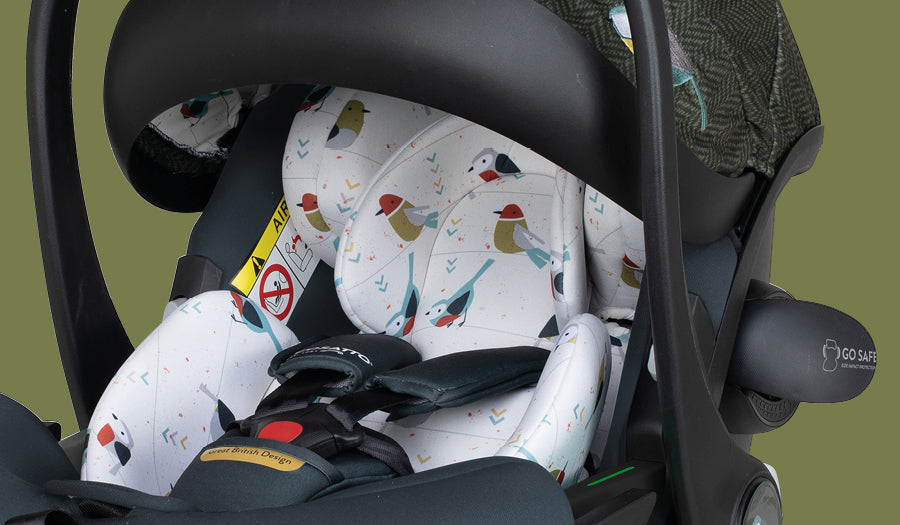 Transform Travel
The Acorn i-Size will transform travel for you and your baby. The easy one-handed harness and headrest adjust allows you to position and adjust simultaneously to suit your child's needs. This seat cocoons your newborn baby with the soft, removable 'newborn nest'.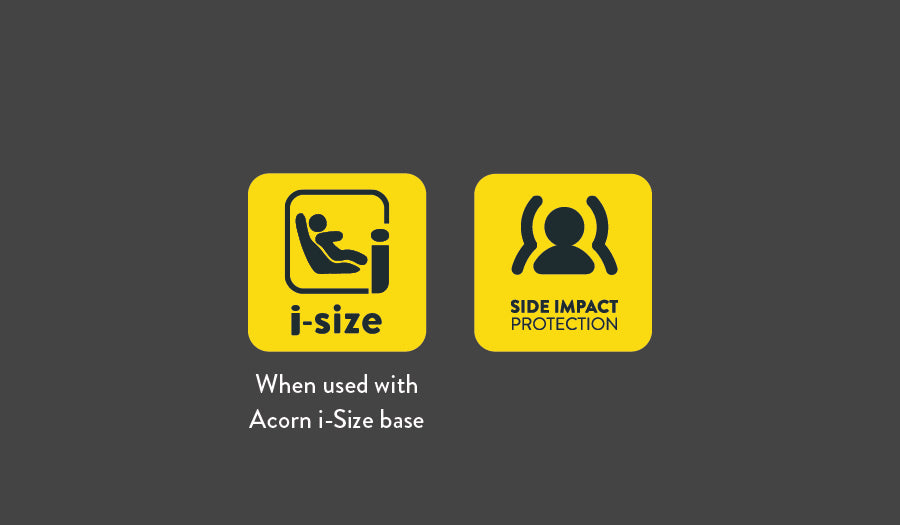 Ultimate Protection and Handy Extras
The Acorn i-Size car seat has been created using the ultimate high-performance, energy-absorbing materials, offering maximum protection for your baby. It comes with a UPF 100+ extendable canopy and much more. Easily removable, machine washable covers offer continual comfort.
Clever Stuff. Happy Babies. Sustainable Solutions.
At Cosatto, we've always believed in the power of pattern to engage your baby and promote happiness. The Acorn i-Size car seat puts your baby at the heart of visual systems, with bold, bright and carefully placed patterns. Our baby-friendly characters and patterns aim to harness your baby's early sensory skills. The Acorn i-Size Infant carrier uses fabric made from recycled bottles with 13 plastic bottles in every Car Seat. Creating this comfy fabric is part of Cosatto's commitment to being as eco-conscious as possible. From solar panels at head office, to a business-wide drive for carbon neutrality – Cosatto are now addressing product processes to make the biggest impact of all. Bottles in our fabric means less bottles in landfill and less bottles making their way to the ocean. The little things become the big things - Acorn i-Size car seat brings the happy to your littl'un and is a step towards a happier planet too.