Specification
Age Range
Carrycot 9kg
Seat Unit Single 20kg
Measurements
Folded Size: Tiny Boot Approved-L: 93cm x W: 61cm x H: 27cm
Handle Height:72cm- 106cm Leatherette
Basket: W:29cm x D:25cm x L:33cm (with 2 additional pockets) 3.5k g
Features
Chassis and General
Easily transforms to be used with carrycot, pushchair seat, or matching Cosatto group 0+ car seat (sold separately).
Compact, easy quick flat fold.
Lightweight aluminium chassis.
All-round premium suspension for a smooth ride.
Quick-release removable premium wheels with bearings for added glide.
Convex profile tyres for an air-soft feel.
Unique tyre material for enhanced durability with greater softness of ride.
Deep tyre tread for multi terrain traction.
Lockable swivel front wheels.
Includes a little luxury travelling companion. Friends for life.
Removable bumper bar/carrycot handle with fabric cover.
Spacious storage basket tested to a whopping 3.5kg. Big storage on the go.
Sun visor and toy loops on hood.
UPF 100+ sunshade protection.
Height-adjustable luxury leatherette ergonomic handlebar for comfort.
Raincover.
Industry-leading 4 year guarantee for your peace of mind.
Coordinating changing bag and footmuff (both sold separately).
Port i-Size Car Seat
i-Size compliant when used with Port i-Size base (sold separately)
Complies with the latest R129 safety regulation
From birth (40cm) up to 15 months (87cm)
Rearward facing
Suitable belted and ISOFIX (when paired with Port i-Size base (sold separately)
Carrycot
Carrycot suitable from birth up to 9kg (approx. 6 months).
Luxury carrycot with maximised space to accommodate growing babies.
Thick supportive mattress.
Carrycot suitable for occasional overnight sleeping.
Luxury tailored zip-in carrycot liner. Removable and washable for ultimate freshness and comfort.
Seat Unit
Pushchair seat suitable from approx. 6 months up to 20kg so your child can use it for even longer.
Reversible pushchair seat. It's duo-directional so your baby can bond with you or enjoy the view.
4 position recline.
Reviews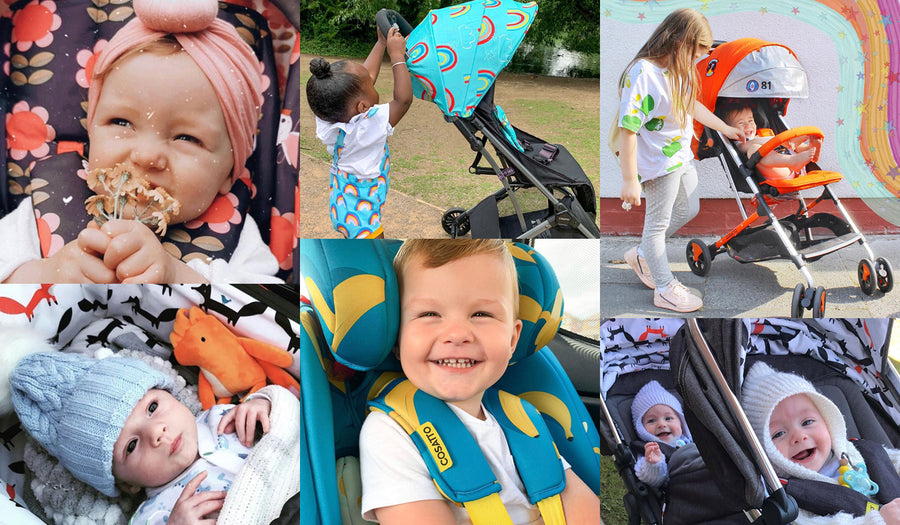 Show us your Cosatto
There's a bit of Cosatto waiting to burst out of everyone. Express yourself. Show us your most Cosatto look. Share your most Cosatto moment…
#bemorecosatto