Specification
Advice
Quilt sets. Quilts and duvets are not suitable for babies under the age of 12 months. Quilt covers should be securely tucked in to prevent your child becoming entangled or slipping under the covers
Sleep bags. Do not use if the child's head can pass through the neck when fastened for use, ensure that the neck and arm openings are securely fastened. Do not use in combination with cot duvet or blanket. Take into account the temperature of the room and the child's sleepwear to avoid overheating. Do not use if the child can climb out of their cot. At the first signs of damage stop using the sleep bag.
Features
Specification
Fabric: 100% Cotton - Lining: 52% Polyester 48% Cotton (Light Filtering) - Care: Dry clean only, iron on medium

This curtain size is suitable for curtain pole or track width (140cm to 220cm) - Pencil pleat curtains can be fitted onto either a pole or curtain track. (2 panels per pack)

To ensure your child has a restful and safe night's sleep rest assured that your Cosatto products have been fully tested to the highest standards for safety, comfort and reliability.
Reviews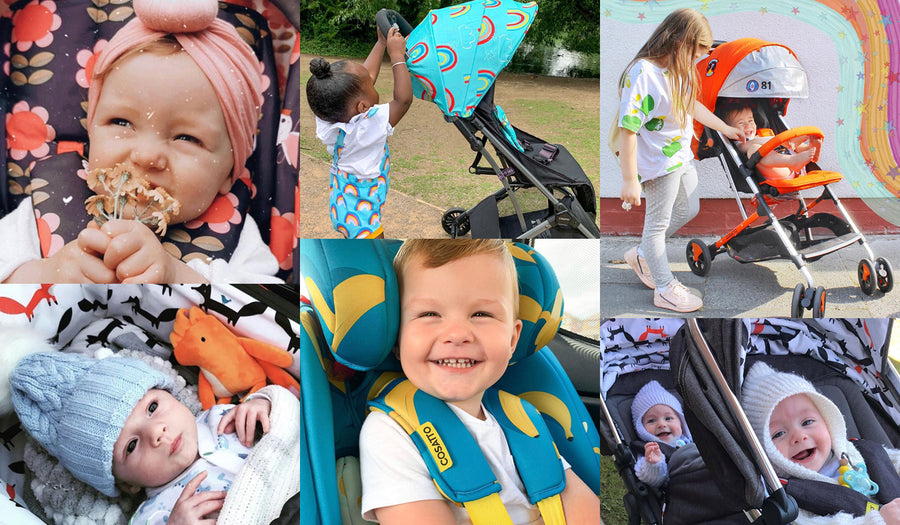 Show us your Cosatto
There's a bit of Cosatto waiting to burst out of everyone. Express yourself. Show us your most Cosatto look. Share your most Cosatto moment…
#bemorecosatto