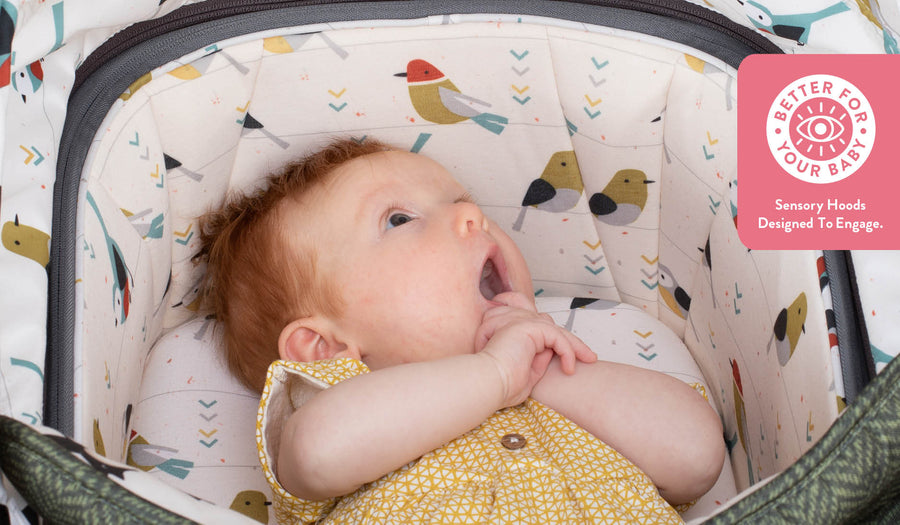 Better For Your Baby
When you place your baby under their Cosatto travel system sensory hood, you're harnessing early sensory skills – with designs that encourage engagement. ‌ We're serious about happy babies. From working with the UK's leading baby labs, to harnessing baby science to drive the development of new products – we're committed to bringing the happy to your baby.
Compact but Roomy
Wow 2 is at your service. Full of clever contradictions, it's compact but roomy - with a spacious carrycot for your growing littl'un and a big basket that goes beyond your everyday bits and bobs. This is your clever, compact companion.
Exquisite Craftsmanship
With brains and beauty, Wow 2 is the world-class wonder with premium finishes, luxury tailoring and thoughtful details. From gleaming tonal chassis to accent wheel pips, it's visibly extraordinary – and with hidden detailing it's discreetly dazzling too. Discover second nature features with second glance styling.
The Effortless Everyday
Wow 2 has first class functionality for everyday freedom. With supreme handling, smooth one-handed features and max manoeuvrability, it's helpful with a handful. Wow 2 has your every move mapped out.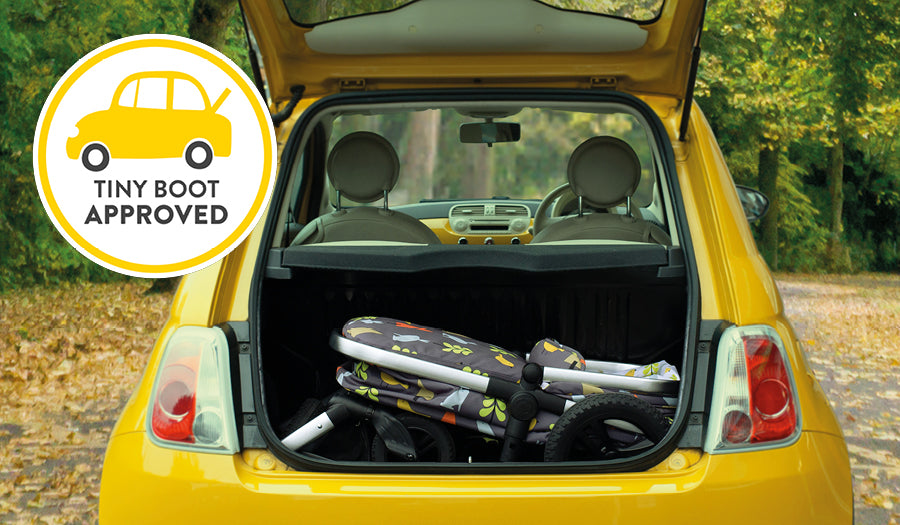 Tiny Boot Approved
Wow 2 really delivers on all-terrain performance bringing a smooth off-road experience plus it is Tiny Boot approved, fitting into a Fiat 500.
One Superstar System.
Eight Stunning Patterns.
However you roll, Wow 2's on your wavelength - this superstar system has launched a thousand looks. From artistic adventurers to fanciful flower dreamers, there's a pattern for everyone. Discover designs crafted around your littl'un and celebrating nature. Discover the flagship pattern leader.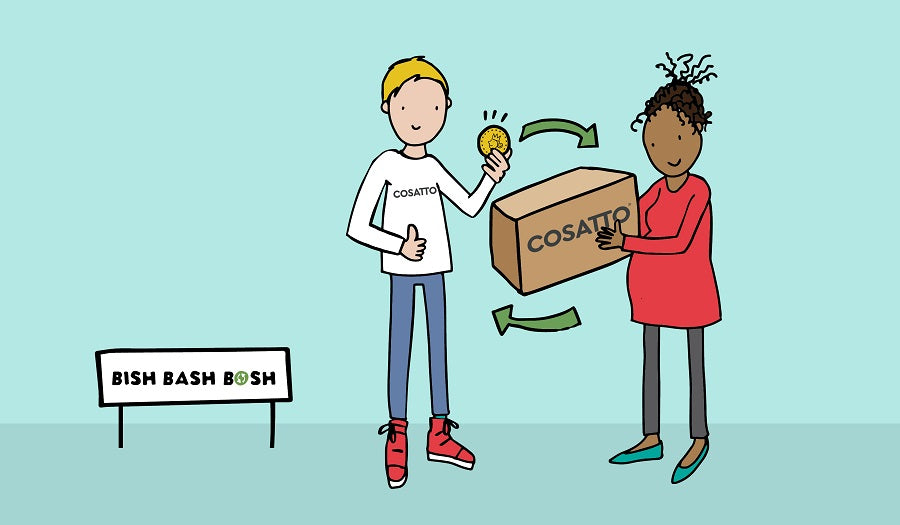 Bish Bash Bosh Buy Back

Sell us your used Cosatto... Discover our fuss-free, friendly buy-back option. Trade in your used Cosatto travel system, get Cosatto vouchers. Win win.
*Travel Systems Only
Specification
Maximum Weights
Carrycot - 9kg
Seat Unit 6 months – 25kg
Acorn – 13kg
All in All 360 Rotate i-Size 36kg
Measurements
Folded: L:82cm x W:59cm x H:29cm
Handle Height: 97cm- 106cm
Basket Size: W:34 cm x D:16 cm x L:55cm
Weight
Carrycot Weight: 4.9kg
Seat Unit Weight:3.4kg
Chassis Weight: 8kg
Acorn i-Size
From birth (40cm) up to 15 months (87cm)
All in All 360 Rotate i-Size
Height: 40cm-150cm.
Age: Birth -12 years approx.
40cm-105cm - Rearward Facing.
76cm-105cm - Forward Facing.
5 Point Harness to be used until 19.5kg.
100cm-150cm – Forward Facing Booster.
Features
Chassis
Suitable from birth up to 25kg
Car seat compatible
Lightweight aluminium chassis with all-round suspension for a smoother ride
Compact fold - Tiny Boot Approved
Super-sized basket with handy compartments
Puncture-proof, all-terrain tyres are quick-release for easy cleaning
Lockable front swivel wheels for tight spots
Telescopic leatherette handle lets you adjust the handle height for extra comfort
The original Cosatto raincover
Industry leading 4 Year Guarantee
Carrycot
From-birth to 9kg carrycot with comfy mattress, carry handle and removable washable liner
Carrycot suitable for occasional overnight sleeping
UPF 100+ Hood with a one-hand release for ease and comfort
Seat Unit
Parent & forward facing seat unit up to 25kg. Suitable from 6 months
Roomy seat structured for comfort with handy one-handed recline
UPF100+ protection sunshade hood with extendable sun visor and toy loops
One-hand adjustable leg rest
Removable bumper bar with padded cover
Chest pads and tummy pad included
Acorn i-Size Car Seat
i-Size compliant when used with Acorn i-Size base
Complies with the latest R129 safety regulation
From Birth (40cm) up to 15 months (87cm)
Rearward facing
Suitable belted and ISOFIX (when paired with Acorn i-Size base)
Acorn i-Size Base
Conforms to R129.03 Standard
Compatible with Acorn i-Size car seat
Easy to install
Acorn i-Size base has a rebound bar and support-leg anti-rotation devices to prevent car seat movement rotation
Allows for Acorn i-Size to be used with ISOFIX or i-Size
Several indicators to confirm correct fitting in your car
Changing Bag
Keep your baby's bottle warm or cool with the insulated bottle holder.
Luxury padded wipe-clean changing mat.
Lined with coordinating patterned fabric.
Handy key holder.
Inner zip compartment for special bits and bobs.
Outer zip pocket for quick secure stashing.
2 inner pockets.
Adjustable shoulder strap.
Zip closure for security.
Magnetic closure on main front pocket.
Metal base studs to protect bag.
Coordinates with your pram or pushchair.
Footmuff
Custom-crafted to fit your pushchair perfectly.
Quilted for extra snuggles with kangaroo pouch for cosy little hands.
Summer fresh option. Just flip the liner.
Longer length for a longer lifespan.
Washable. On a handwash cycle at 30 degrees.
All in All 360 Rotate i-Size Car Seat
i-Size All Stages Seat from 40cm-150cms / birth up to approx. 12 years old.)
Complies with R129/03 safety standard.
Pop out SIPS (Side Impact Protection System)
Side Protection System (SPS) keeping little one protected on every journey with impact-absorbing foam inlay.
Removable multi-stage liner.
Adjustable 11 position head rest.
4 recline positions in forward facing mode (76cm-105cm).
Extended rearward facing to 105cm mode with easy rotation.
Eco fabric featuring recycled bottles.
ISOFIX and support leg for simple and safe installation.
Quick release fabric covers for easy cleaning.
Includes patented 5 point plus anti-escape system. (76cm to 105cm fitting only).
Quick release 5-point safety harness with anti-slip chest pads and tummy pads.
When you are stationary you can 360 rotate the seat for easy access to your child from the car door. Always drive with seat in fixed position.
Seat rotation is for stationary use only.
Store the stow-away harness when swapping it from the 5-point harness to the adult seat belt.
Industry leading free 4-year guarantee for your peace of mind.
Reviews