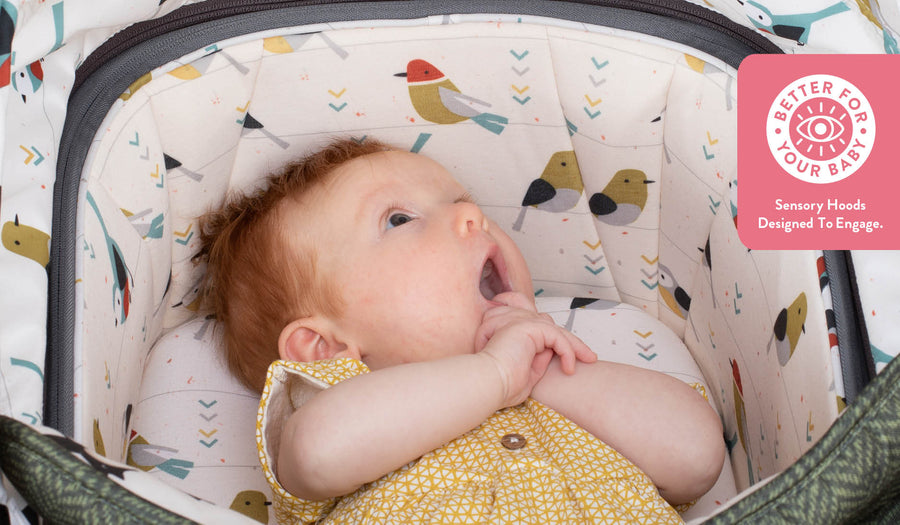 Better For Your Baby
When you place your baby under their Cosatto travel system sensory hood, you're harnessing early sensory skills – with designs that encourage engagement. ‌ We're serious about happy babies. From working with the UK's leading baby labs, to harnessing baby science to drive the development of new products – we're committed to bringing the happy to your baby.
Compact but Roomy
Wow 2 is at your service. Full of clever contradictions, it's compact but roomy - with a spacious carrycot for your growing littl'un and a big basket that goes beyond your everyday bits and bobs. This is your clever, compact companion.
Exquisite Craftsmanship
With brains and beauty, Wow 2 is the world-class wonder with premium finishes, luxury tailoring and thoughtful details. From gleaming tonal chassis to accent wheel pips, it's visibly extraordinary – and with hidden detailing it's discreetly dazzling too. Discover second nature features with second glance styling.
The Effortless Everyday
Wow 2 has first class functionality for everyday freedom. With supreme handling, smooth one-handed features and max manoeuvrability, it's helpful with a handful. Wow 2 has your every move mapped out.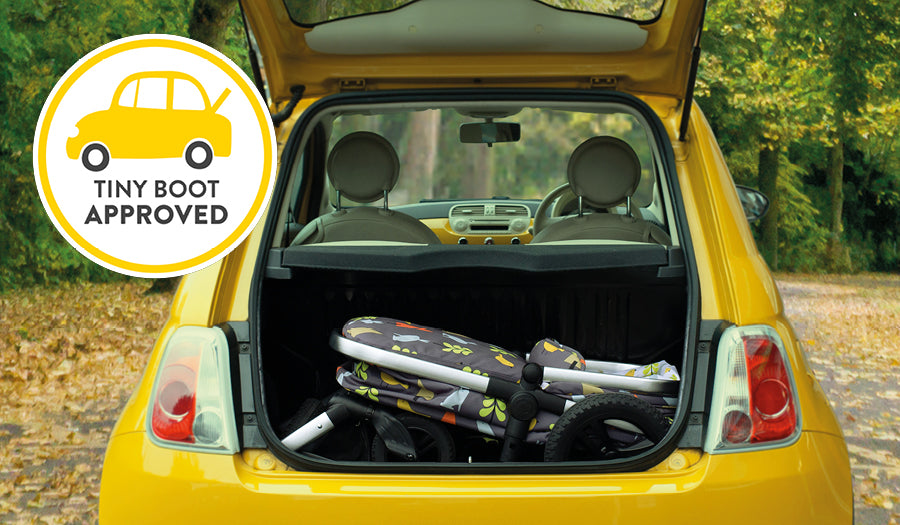 Tiny Boot Approved
Wow 2 really delivers on all-terrain performance bringing a smooth off-road experience plus it is Tiny Boot approved, fitting into a Fiat 500.
One Superstar System.
Eight Stunning Patterns.
However you roll, Wow 2's on your wavelength - this superstar system has launched a thousand looks. From artistic adventurers to fanciful flower dreamers, there's a pattern for everyone. Discover designs crafted around your littl'un and celebrating nature. Discover the flagship pattern leader.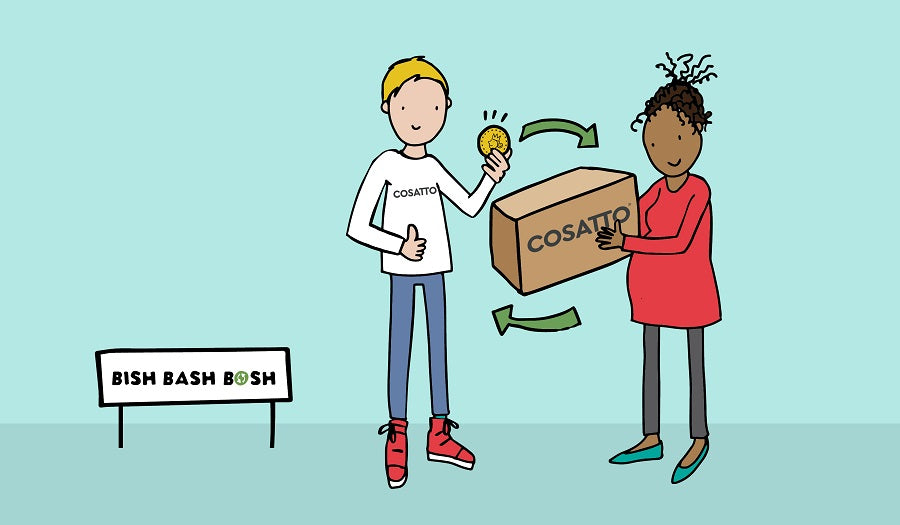 Bish Bash Bosh Buy Back

Sell us your used Cosatto... Discover our fuss-free, friendly buy-back option. Trade in your used Cosatto travel system, get Cosatto vouchers. Win win.
*Travel Systems Only
Specification
Maximum Weights
Carrycot - 9kg
Seat Unit 6 months – 25kg
Acorn – 13kg
All in All 360 Rotate i-Size 36kg
Measurements
Folded: L:82cm x W:59cm x H:29cm
Handle Height: 97cm- 106cm
Basket Size: W:34 cm x D:16 cm x L:55cm
Weight
Carrycot Weight: 4.9kg
Seat Unit Weight:3.4kg
Chassis Weight: 8kg
Acorn i-Size
From birth (40cm) up to 15 months (87cm)
All in All 360 Rotate i-Size
Height: 40cm-150cm.
Age: Birth -12 years approx.
40cm-105cm - Rearward Facing.
76cm-105cm - Forward Facing.
5 Point Harness to be used until 19.5kg.
100cm-150cm – Forward Facing Booster.
Features
Chassis
Suitable from birth up to 25kg
Car seat compatible
Lightweight aluminium chassis with all-round suspension for a smoother ride
Compact fold - Tiny Boot Approved
Super-sized basket with handy compartments
Puncture-proof, all-terrain tyres are quick-release for easy cleaning
Lockable front swivel wheels for tight spots
Telescopic leatherette handle lets you adjust the handle height for extra comfort
The original Cosatto raincover
Industry leading 4 Year Guarantee
Carrycot
From-birth to 9kg carrycot with comfy mattress, carry handle and removable washable liner
Carrycot suitable for occasional overnight sleeping
UPF 100+ Hood with a one-hand release for ease and comfort
Seat Unit
Parent & forward facing seat unit up to 25kg. Suitable from 6 months
Roomy seat structured for comfort with handy one-handed recline
UPF100+ protection sunshade hood with extendable sun visor and toy loops
One-hand adjustable leg rest
Removable bumper bar with padded cover
Chest pads and tummy pad included
Acorn i-Size Car Seat
i-Size compliant when used with Acorn i-Size base
Complies with the latest R129 safety regulation
From Birth (40cm) up to 15 months (87cm)
Rearward facing
Suitable belted and ISOFIX (when paired with Acorn i-Size base)
Acorn i-Size Base
Conforms to R129.03 Standard
Compatible with Acorn i-Size car seat
Easy to install
Acorn i-Size base has a rebound bar and support-leg anti-rotation devices to prevent car seat movement rotation
Allows for Acorn i-Size to be used with ISOFIX or i-Size
Several indicators to confirm correct fitting in your car
Changing Bag
Keep your baby's bottle warm or cool with the insulated bottle holder.
Lux