Specification
Weight Range
Carrycot 9kg
Seat Unit Single 25kg
Measurements

Folded Size: Tiny Boot Approved-L:82cm x W:59cm x H:29cm
Handle Height: 97cm- 106cm Leatherette
Basket:W:34 cm x D:16 cm x L:55cm 2kg
Weight
Chassis Weight - 8kg
Features
System
Parent & world facing seat unit up to 25kg – Suitable from 6 months
Suitable from birth up to 25kg
Car seat carrier
Compact fold
Handy one-handed recline.
One-hand adjustable leg rest
Super-sized basket with handy compartments
Deep comfy seat structured for comfort
Fresh air panel
Hood with extendable sun visor and toy loops
UPF50+ protection sunshade hood
'In or out' facing pushchair seat
Improved unique tyre material with dual density rubber skin puncture proof tyres
Quick-release easy-clean removable wheels
Lockable front swivel wheels for tight spots
Lightweight aluminium chassis
Removable bumper bar with padded cover
Improved telescopic leatherette handle lets you adjust the handle height for extra comfort
Handy one-handed top recline button and one hand adjustable seat unit calf support
Improved all-round suspension for a smoother ride
Raincover
Industry leading 4 Year Guarantee.
Compatible with Port i-Size car seat.
Chest pads and tummy pad.
Carrycot
Improved carrycot has even more room than before for your little one
Suitable from birth to approx. 6 months
Comfy mattress
Integrated Carry handle
Removable washable liner
One-hand release
5 Reasons to Buy
Smooth Ride - Wow 2 has unique dual density rubber skin puncture proof tyres that offer enhanced durability for a smooth ride - great for off-road and all-terrain exploring. Plus, the enhanced suspension brings manoeuvrability and comfort. Wow 2 has a compact fold for easy storage.
From-Birth, Multi-Talented Mover - Use the luxury from-birth carrycot with deeply padded mattress for the first 6 months (to approx. 9kg). This features a one-handed release and can be used for occasional overnight sleeping. Then swap over to the reversible pushchair seat with a one-handed recline and adjustable leg rest to make your experience smooth and seamless. The pushchair mode supports up to 25kg so your toddler can use it for even longer. Add the matching Acorn i-Size car seat to turn it into a travel system.
Tiny Boot Approved - Wow 2 really delivers on all-terrain performance bringing a smooth off-road experience plus it is Tiny Boot approved, fitting into a Fiat 500.
Good All-Rounder - Add the matching Acorn i-Size car seat to make it a travel system. The Acorn i-Size car seat adaptors let you attach your Acorn i-Size car seat to your Wow 2 travel system.
Clever Stuff. Happy Babies. - Crafted with hidden extras and Cosatto's famous storytelling patterns, kids love Wow 2 from Cosatto. Bold, bright, and carefully placed, our baby-friendly characters and patterns aim to harness your baby's early sensory skills. Fire their imagination with Wow 2.
Reviews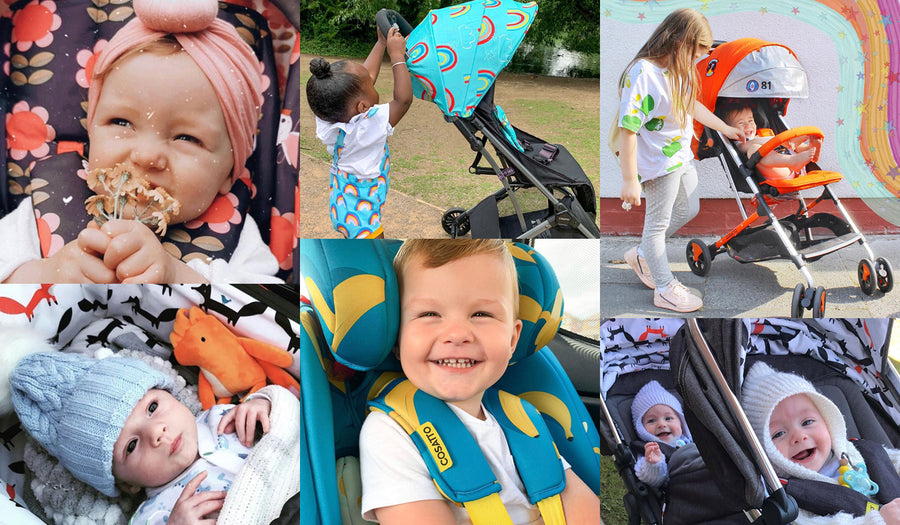 Show us your Cosatto
There's a bit of Cosatto waiting to burst out of everyone. Express yourself. Show us your most Cosatto look. Share your most Cosatto moment…
#bemorecosatto