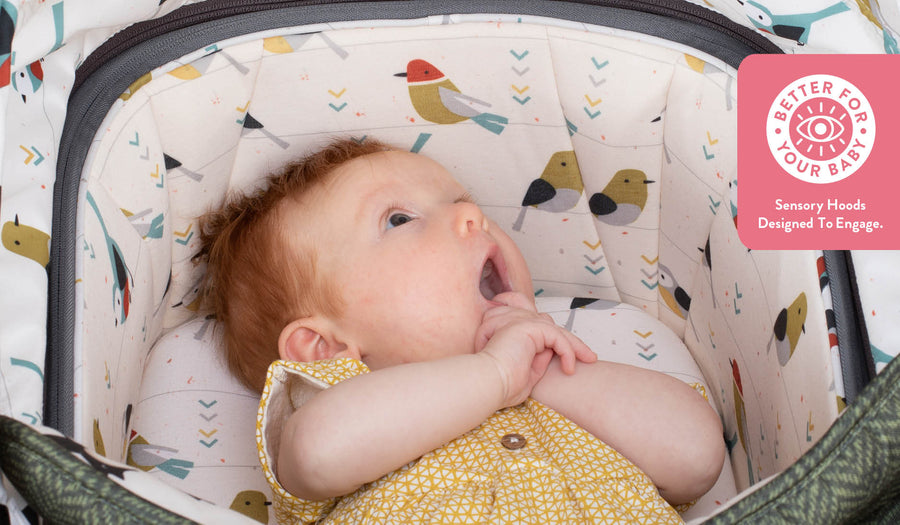 Better For Your Baby
When you place your baby under their Cosatto travel system sensory hood, you're harnessing early sensory skills – with designs that encourage engagement. ‌ We're serious about happy babies. From working with the UK's leading baby labs, to harnessing baby science to drive the development of new products – we're committed to bringing the happy to your baby.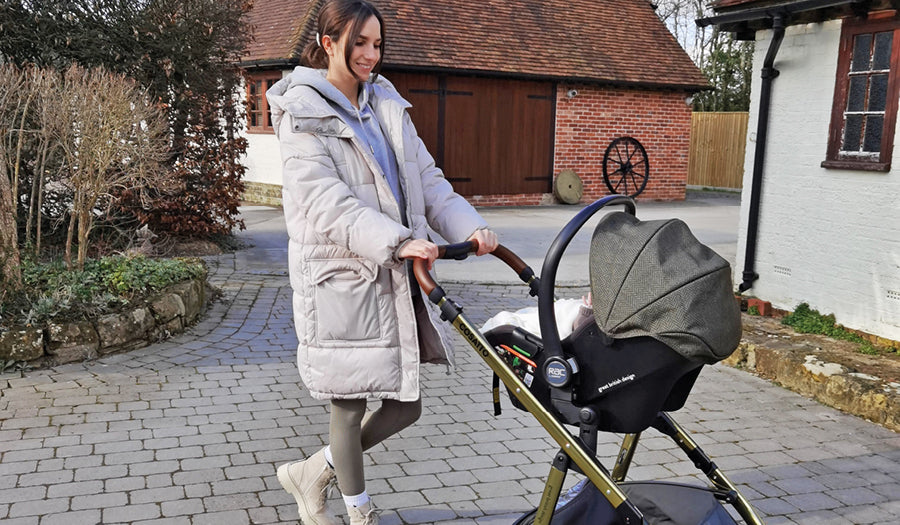 Multi-Terrain, Dual-Mode Suspension
Wow Continental is built with you and your family in mind. The dual suspension mode means you can adapt and change to suit your environment. Heading into the city? Tighten the suspension at the flick of a switch, for a streamlined, easy-manoeuvre glide. Spending a day in the country? Loosen it up to give you an extra bounce. The ability to alternate between city or country mode means the Wow Continental really is built for modern living, smoothing your path whatever the terrain.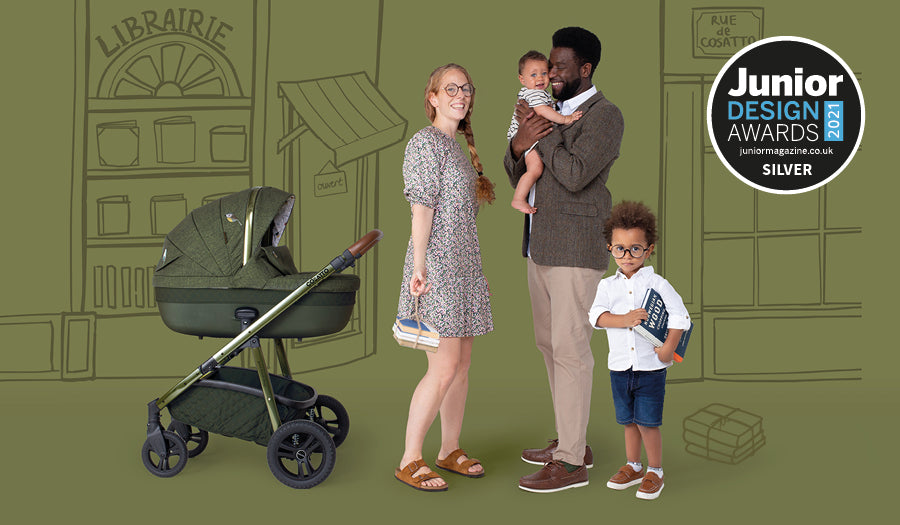 Comfort for your Little One
Wow Continental has plenty of great benefits for the comfort and development of your child. The roomy carrycot (sold separately) gives plenty of space for your baby to wriggle around in. Plus, there's a range of other handy features including a ventilation panel in the rear of the hood and a winter-flap great for weather protection on the apron with integral viewing window. Plus, there's an adjustable backrest with a recline function allowing your baby to continue lying at an optimum sleeping position as you switch between the different positions - whether it be a more flat-lying or upright position.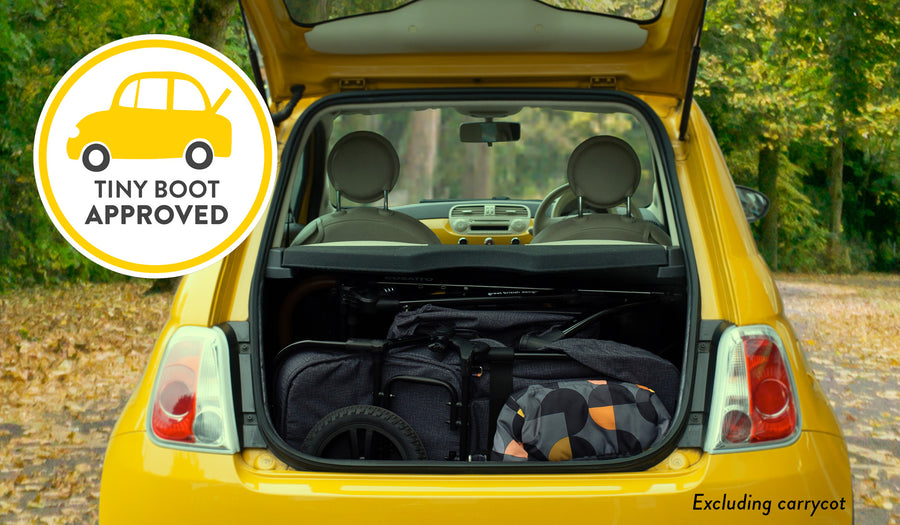 Long Term Friend
Swap the from-birth carrycot (sold separately) to reversible pushchair seat when your child is ready to sit up. Wow Continental's in it for the long-haul, offering great support for your child thanks to the roomy seat. Wow Continental is the ultimate investment and the only pushchair you'll need for your growing child.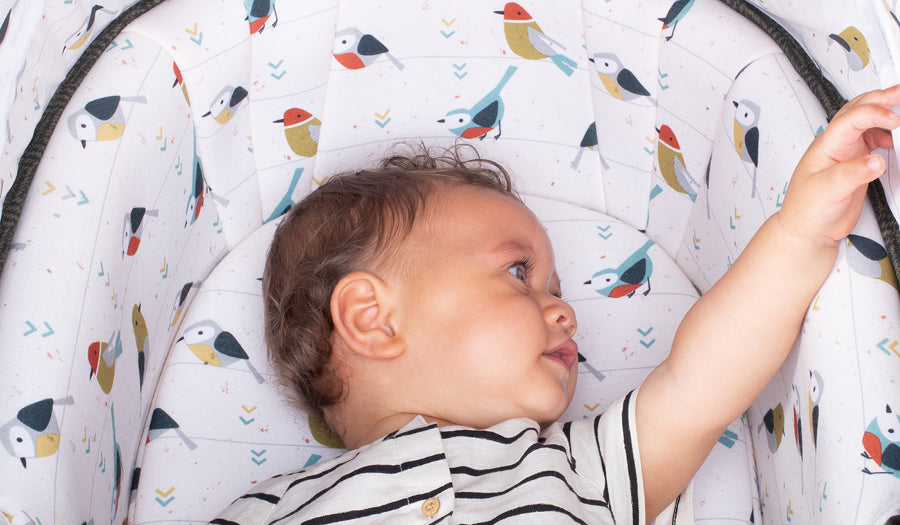 Comfort for You
Wow Continental is supremely comfortable for your child and also for you. It's stacked with handy solutions including an easy-release carrycot function making it simple to remove and clip back on. Plus, a multi-height position comfortable leatherette handle, flip-flop friendly brake, washable liners and mattress cover and a large basket for plenty of storage are just some of the additional features we have included to make your life easy.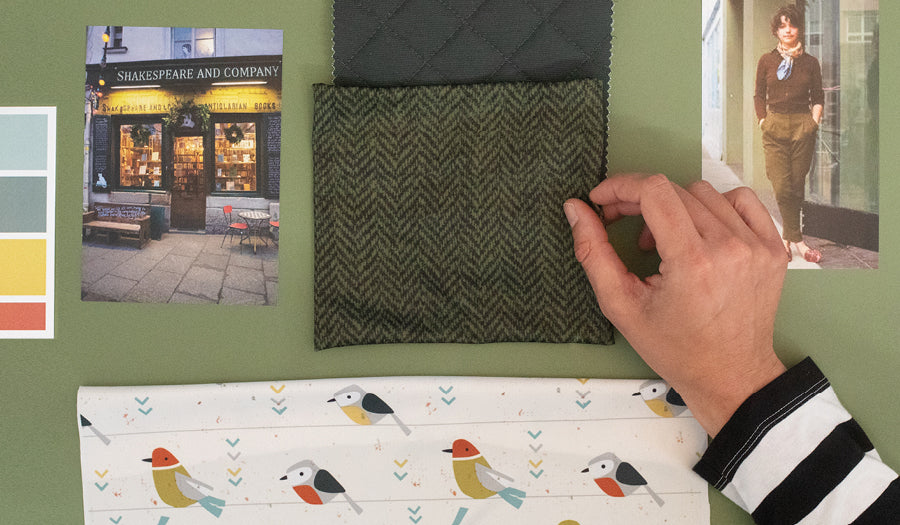 Patterns inspired by Paris
With Wow Continental design, Parisian style meets Cosatto's famous storytelling patterns. Debut is inspired by the hip neighbourhood of Le Marais, where trends are born. Home to artists, photographers and musicians, discover eclectic street vibes amid quaint galleries and indie boutiques.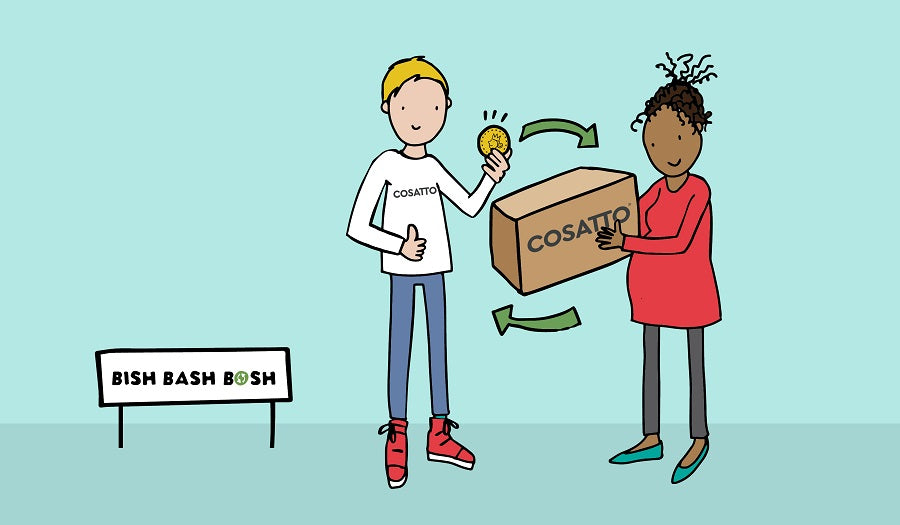 Bish Bash Bosh Buy Back

Sell us your used Cosatto... Discover our fuss-free, friendly buy-back option. Trade in your used Cosatto travel system, get Cosatto vouchers. Win win.
*Travel Systems Only