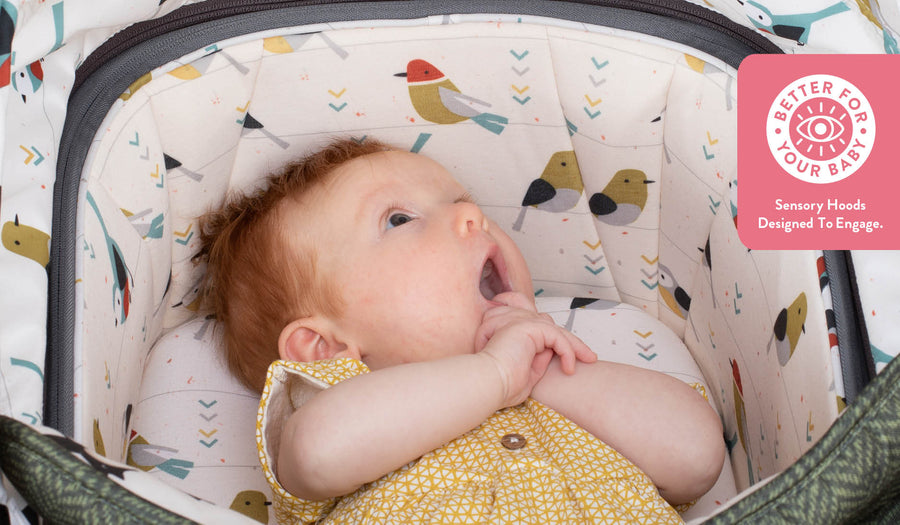 Better For Your Baby
When you place your baby under their Cosatto travel system sensory hood, you're harnessing early sensory skills – with designs that encourage engagement. ‌ We're serious about happy babies. From working with the UK's leading baby labs, to harnessing baby science to drive the development of new products – we're committed to bringing the happy to your baby.
Supreme Styling
From woven textured fabrics and discoverable detailing to gleaming chrome chassis, Wow XL has premium craftsmanship. Place your baby under their Cosatto pram hood and you're harnessing early sensory skills – with designs that encourage engagement with the big wide world. Cosatto's famous baby-friendly symbols and characters are tailored to babies' early sensory experiences. The puncture proof tyres, and premium all-round suspension bring manoeuvrability and comfort. In the drive for perfection, Wow XL has been crafted to have that luxurious feel of a spacious prestige vehicle.
From Birth to 25kg
Use the luxury from-birth carrycot with deeply padded mattress for the first 6 months (approx. 9kg). This features a one-handed release and can be used for occasional overnight sleeping. Then swap over to reversible pushchair seat when they are ready to sit up. The single pushchair mode supports up to 25kg so your toddler can use it for even longer. Add the matching Acorn i-Size infant carrier to turn it into a travel system.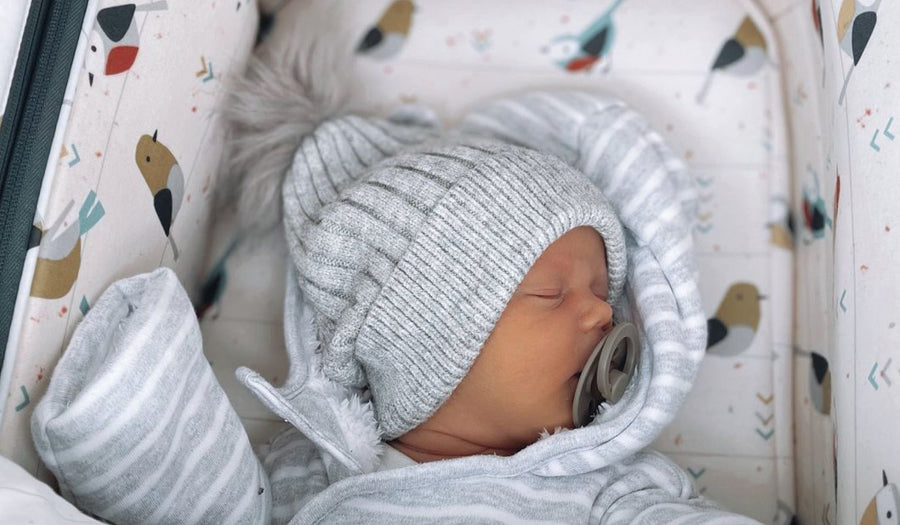 The Pram with a Plan
Families come in all shapes and sizes and Wow XL has 22 configurations straight out of the box. It's your single to tandem travel system which can also take twins (additional purchases required). It even has a built-in step 'n' ride board that will take a child up to 25kg. Check out Wow XL's configurations for over 50 different uses.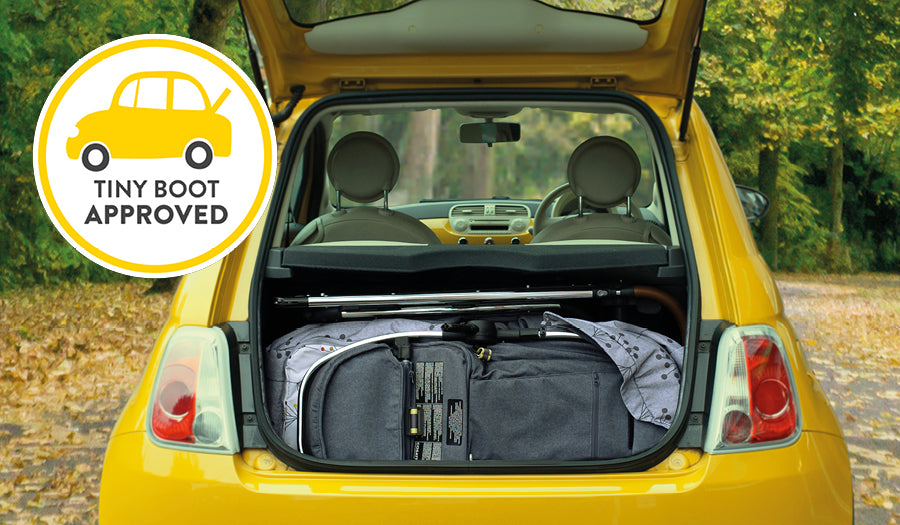 Tiny Boot Approved
Wow XL is the sturdy statement pram that folds small. So small that it's 'Tiny Boot' approved and can fit into a Fiat 500 with 2 seat units.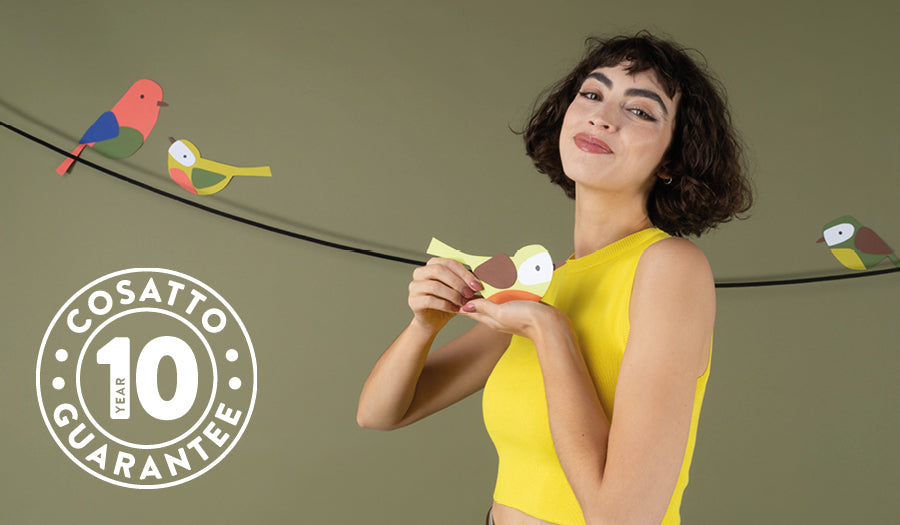 10 Year Guarantee
Above and Beyond Wow XL includes an industry-leading 10 Year Guarantee that goes further and offers you ultimate peace of mind.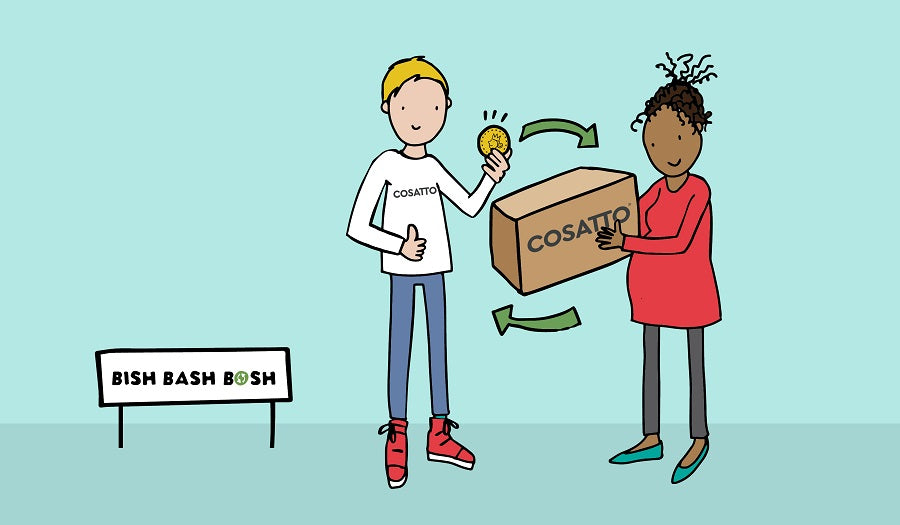 Bish Bash Bosh Buy Back

Sell us your used Cosatto... Discover our fuss-free, friendly buy-back option. Trade in your used Cosatto travel system, get Cosatto vouchers. Win win.
*Travel Systems Only
Specification
Comes as a single unit with carrycot, seat unit and adaptor kit.

• Compact fold.
• Adjustable leatherette handle.
• Handy one-handed recline.
• One-hand release carrycot.
• One-hand adjustable calf support.
• Super-sized basket with handy compartments.

Crafted for comfort and ready for anything.

• Deep comfy seat unit.
• Seat structuring for ultra comfort.
• Exquisite tailoring and upholstery.
• Air ventilation viewing panel.
• Raincover x 2.
• Hood with extendable sun visor.
• Includes little luxury travel companion. A friend for life.
• Cosatto's famous baby-friendly patterns boost learning and memory skills.
• Industry leading 10 Year Guarantee.

Features and Benefits

• Suitable from birth up to 25kg
• Seat unit suitable from 6 months up to 25kg
• Carrycot suitable from birth to approx. 6 months
• Compatible with Port i-Size car seat. (Car seat & adaptor both sold separately)
• High position seat option bringing baby closer to you less reaching and stretching post pregnancy.
• From-birth carrycot with comfy mattress, carry handle and removable washable liner.
• 'In or out' facing pushchair seat lets them bond with you or enjoy the view.
• Deep comfy pushchair seat for a supportive snuggle.
• Seat structured and upholstered for ultra comfort.
• Chest pads and tummy pad. This is comfort.
• The original Cosatto raincover x 2.
• Big bouncy premium puncture-proof multi-terrain wheels for a smooth ride.
• Super-sized basket with handy compartments for all your bits, bobs and big stuff. Thank us later.
• Compact, easy-fold aluminium chassis with auto lock.
• Removable bumper bar. Hinged for easy cuddle access.
• Handy side foot brake.
• Telescopic leatherette handle lets you adjust the handle height for comfort. Tall or small, just walk happy.
• Integral foot rest on seat unit. Added adjustable custom comfort for little legs.
• Handy one-handed top recline button and one hand adjustable seat unit calf support. Handy when you've got a handful.
• One-hand release carrycot. Gotta hand it to Wow.
• Carrycot suitable for occasional overnight sleeping.
• Exquisite tailoring. This is Cosatto craftsmanship.
• Includes two little luxury travel companions. Friends for life.
• With baby-pleasing pattern
• Ventilation panel for a breeze when you please.
• Seat unit has hood with extendable sun visor and toy loops. Entertaining and protective.
• Quick-release easy-clean removable wheels. Pop 'em off. Whizz 'em under the tap. Faff-free.
• UPF100+ protection sunshade hood. Vital, splendid and highly adjustable.
• All-round suspension for a smoother ride.
• Lockable front swivel wheels for tight spots.

Also available. Sold separately:

• RAC Port I-Size car seat.
• Port I-Size base.
• Dock/Multi-brand car seat adaptors to attach Dock to your Wow XL (or other leading brand car seats).
• The original Cosatto Toasty Toes footmuff with reversible liner for all-season comfort. It includes kangaroo pouch for cosy little hands.
• Luxury Coordinating 'it' bag with padded wipe-clean changing mat, insulated bottle holder, key holder, security pocket, zip fastening and
adjustable shoulder strap.
• Extra carrycot.
• Extra seat unit.
Features
System
Suitable from birth up to 25kg
Industry-leading 10 Year Guarantee
Compact fold chassis that is 'Tiny Boot' approved (Fiat 500 checked)
Integrated ride on board that can be used up to 25kg
22 configurations straight out of the box and over 50 configurations when used with accessories
Adjustable vegan leather handle that lets you adjust the handle height for comfort
Super-sized basket with handy compartments
Premium puncture-proof multi-terrain wheels with all round suspension
Compatible with either Port i-Size car seat or multi brand car seat adaptors. (Car seat & adaptors both sold separately)
Carrycot
From birth to 9kg carrycot with comfy mattress, carry handle and removable washable liner
Carrycot suitable for occasional overnight sleeping
Features a one-hand release for ease and comfort
High position carrycot option brings baby closer to you and means less reaching and stretching post pregnancy
Add 2 carrycots to the chassis for twins (available as an additional accessory)
Seat Unit
Parent and world facing pushchair seat unit which can be used up until 25kg
Comfy seat unit with handy one-handed recline
Extra-large hood with extendable sun visor, toy loops, air ventilation and 100 UPF+ protection
Deep comfy pushchair seat complete with chest pads and tummy pad
High position pushchair seat option brings baby closer to you and means less reaching and stretching post pregnancy
Integral footrest on seat unit with one hand adjustment
Vegan leather handle bar
Fabric bumper bar
Add an additional seat unit (sold separately) for twins or sibling configurations
Reviews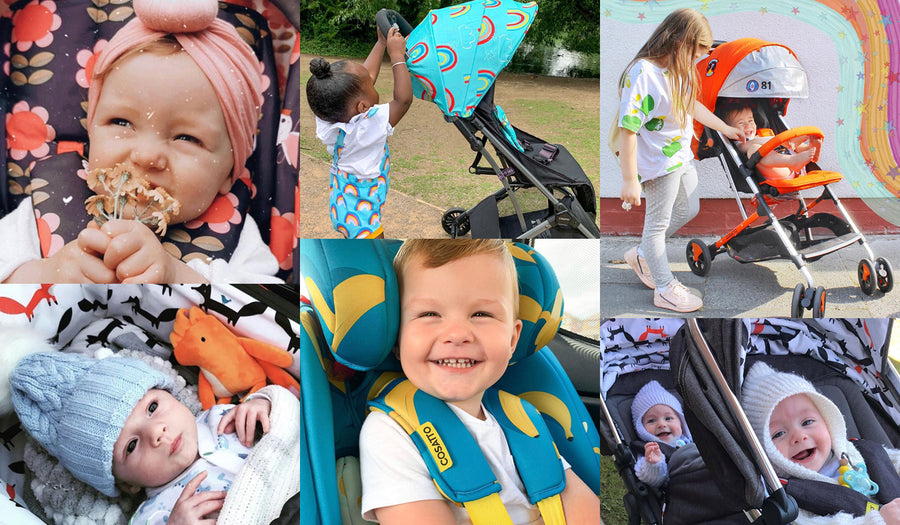 Show us your Cosatto
There's a bit of Cosatto waiting to burst out of everyone. Express yourself. Show us your most Cosatto look. Share your most Cosatto moment…
#bemorecosatto