Specification
Product Weight
4.4 kg
Age Range
From 40cm to 87cm when used with the Tote i-Size Car Seat * (Tote i-Size car seat sold separately)
Features
Features
Conforms to R129/03 standard
Compatible with Tote i-Size car seat
Easy to install using ISOFIX points in the car
Has 5 visual indicators to confirm correct fitting in your car
Allows for Tote i-Size car seat to be used with ISOFIX or i-Size
Collapsible leg for transportation and storage
Features
• Conforms to R129/03 standard • Compatible with Tote i-Size car seat • Easy to install using ISOFIX points in the car • Has 5 visual indicators to confirm correct fitting in your car • Allows for Tote i-Size car seat to be used with ISOFIX or i-Size • Collapsible leg for transportation and storage
5 Reasons to Buy
1. Safety and Security
The Tote i-Size base brings safety and security to your snug passenger. This base has had crash and safety testing as part of the latest R129 / i-Size standard. It's i-Size and ISOFIX, delivering reduced car seat movement for total peace of mind.
2. Ease of Installation
When fitted with Tote i-Size car seat (sold separately) the Tote i-Size base brings added security and convenience. It is i-Size compliant and uses ISOFIX installation to secure the Tote i-Size seat in the car.
3. Safe and Secure
Tote i-Size base has a support-leg to prevent car seat movement in an impact.
4. 4 Year Guarantee
Our industry leading 4-year guarantee offers cover like no other, for ultimate peace of mind.
5. Clever Stuff. Happy Babies.
Tote i-Size is crafted with Cosatto's famous storytelling patterns that kids love. In tests, 8 out of 10 kids chose Cosatto for a reason. Fire their imagination with Tote i-Size car seat.
Reviews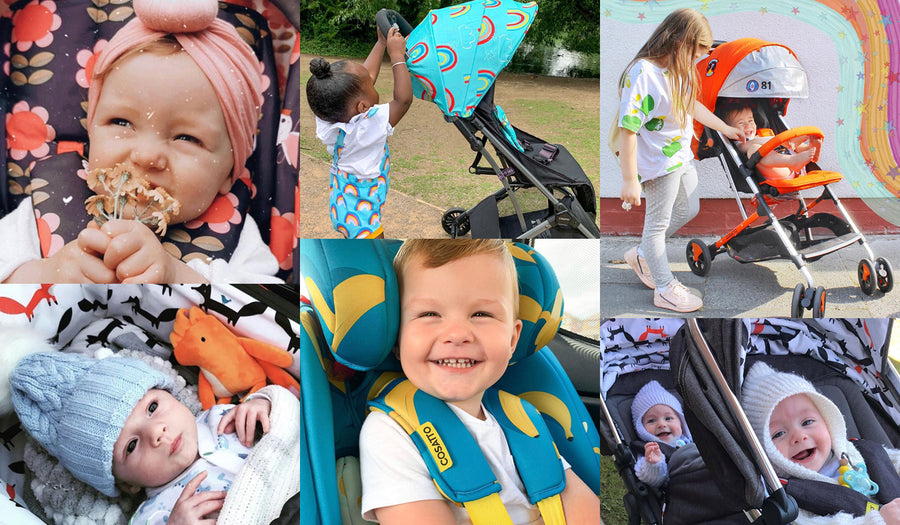 Show us your Cosatto
There's a bit of Cosatto waiting to burst out of everyone. Express yourself. Show us your most Cosatto look. Share your most Cosatto moment…
#bemorecosatto