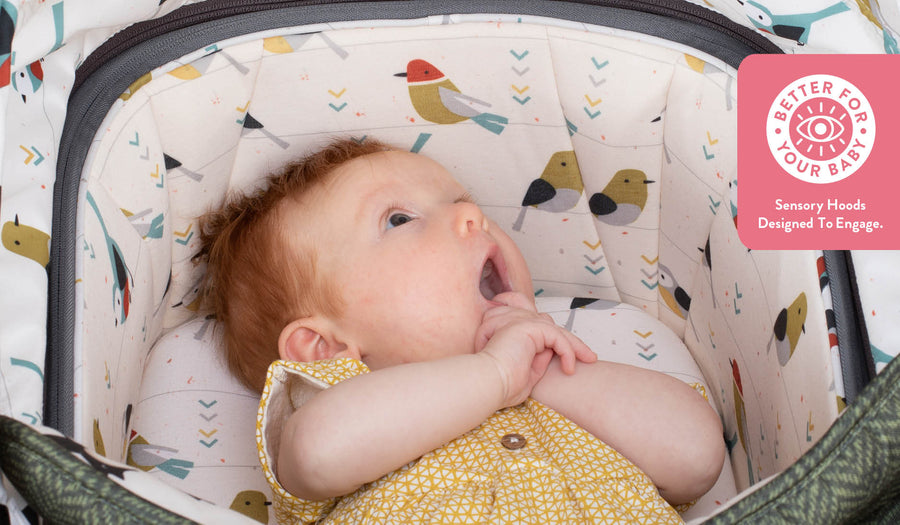 Better For Your Baby
When you place your baby under their Cosatto travel system sensory hood, you're harnessing early sensory skills – with designs that encourage engagement. ‌ We're serious about happy babies. From working with the UK's leading baby labs, to harnessing baby science to drive the development of new products – we're committed to bringing the happy to your baby.
Supreme Styling
From woven textured fabrics and discoverable detailing to gleaming chrome chassis, Wow XL has premium craftsmanship. Place your baby under their Cosatto pram hood and you're harnessing early sensory skills – with designs that encourage engagement with the big wide world. Cosatto's famous baby-friendly symbols and characters are tailored to babies' early sensory experiences. The puncture proof tyres, and premium all-round suspension bring manoeuvrability and comfort. In the drive for perfection, Wow XL has been crafted to have that luxurious feel of a spacious prestige vehicle.
From Birth to 25kg
Use the luxury from-birth carrycot with deeply padded mattress for the first 6 months (approx. 9kg). This features a one-handed release and can be used for occasional overnight sleeping. Then swap over to reversible pushchair seat when they are ready to sit up. The single pushchair mode supports up to 25kg so your toddler can use it for even longer. Add the matching Acorn i-Size infant carrier to turn it into a travel system.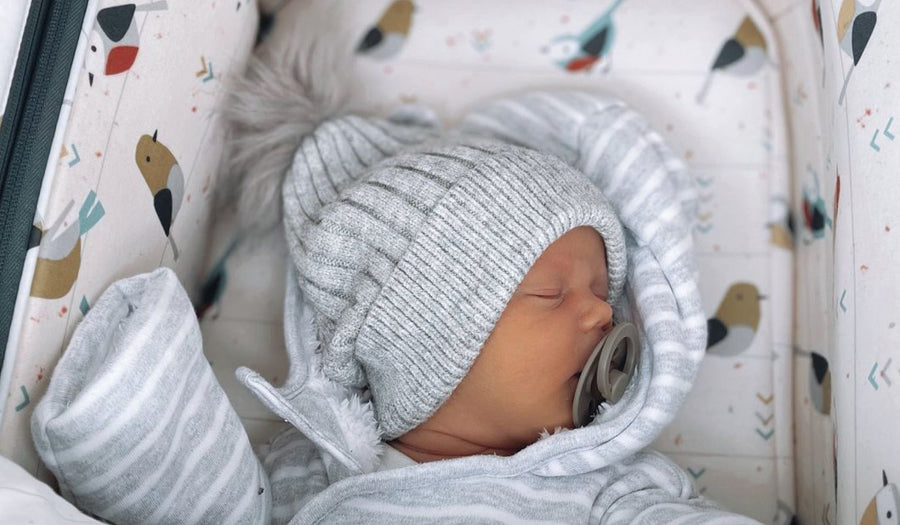 The Pram with a Plan
Families come in all shapes and sizes and Wow XL has 22 configurations straight out of the box. It's your single to tandem travel system which can also take twins (additional purchases required). It even has a built-in step 'n' ride board that will take a child up to 25kg. Check out Wow XL's configurations for over 50 different uses.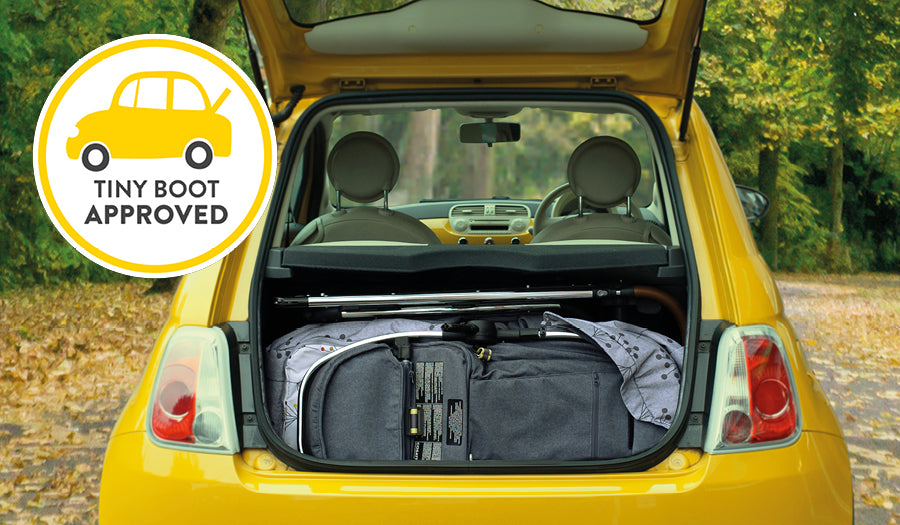 Tiny Boot Approved
Wow XL is the sturdy statement pram that folds small. So small that it's 'Tiny Boot' approved and can fit into a Fiat 500 with 2 seat units.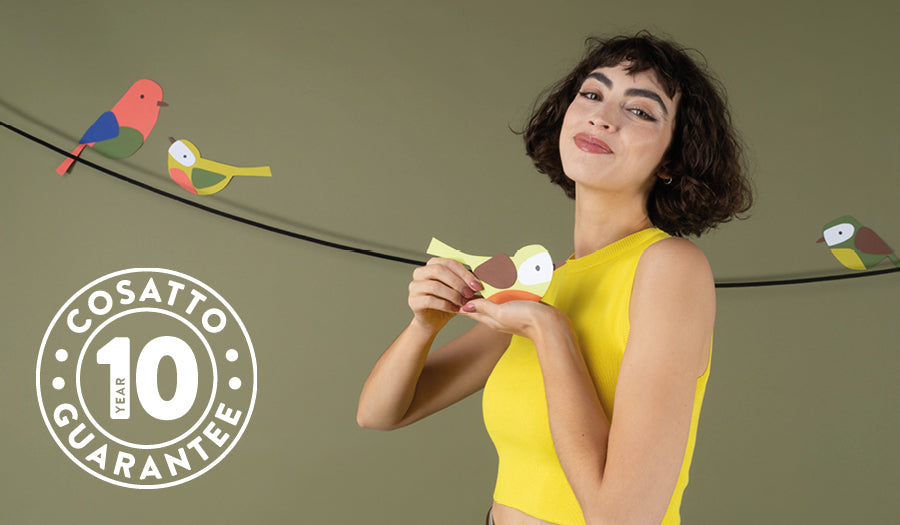 10 Year Guarantee
Above and Beyond Wow XL includes an industry-leading 10 Year Guarantee that goes further and offers you ultimate peace of mind.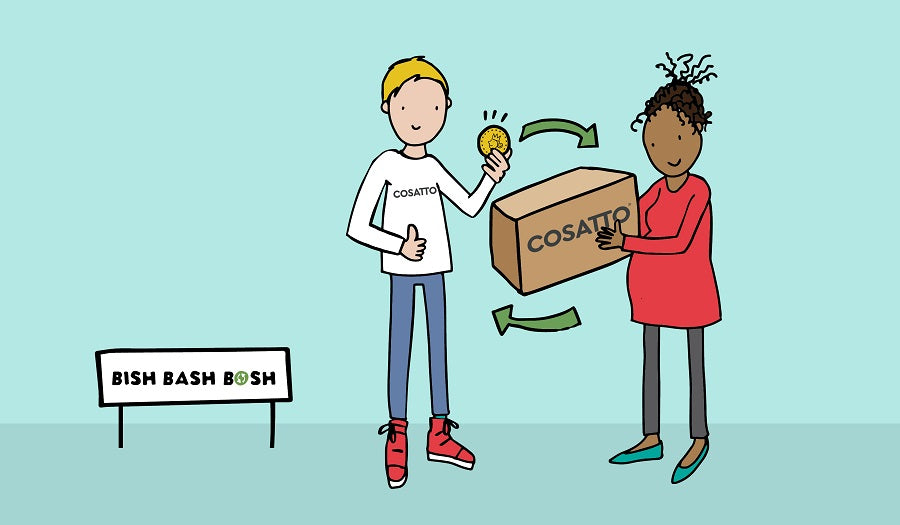 Bish Bash Bosh Buy Back

Sell us your used Cosatto... Discover our fuss-free, friendly buy-back option. Trade in your used Cosatto travel system, get Cosatto vouchers. Win win.
*Travel Systems Only
Specification
Maximum Child Weight
Seat Unit 15kg
Weight
Seat Unit Weight - 3.4kg
Features
Features
Suitable from 6 months up to 15kg.
'In or out' facing pushchair seat lets them bond with you or enjoy the view.
Deep comfy pushchair seat for a supportive snuggle.
Seat structured and upholstered for ultra comfort.
Removable bumper bar. Hinged for easy cuddle access.
Bumper bar cap.
Integral foot rest on seat unit.
One hand adjustable calf support for little legs.
Handy one-handed seat recline. Handy when you've got a handful.
Seat unit has hood with extendable sun visor and toy loops. Entertaining and protective.
Footmuff
Custom-crafted to fit your pushchair perfectly.
Quilted for extra snuggles with kangaroo pouch for cosy little hands.
Summer fresh option. Just flip the liner.
Longer length for a longer lifespan.
Washable. On a handwash cycle at 30 degrees.
Reviews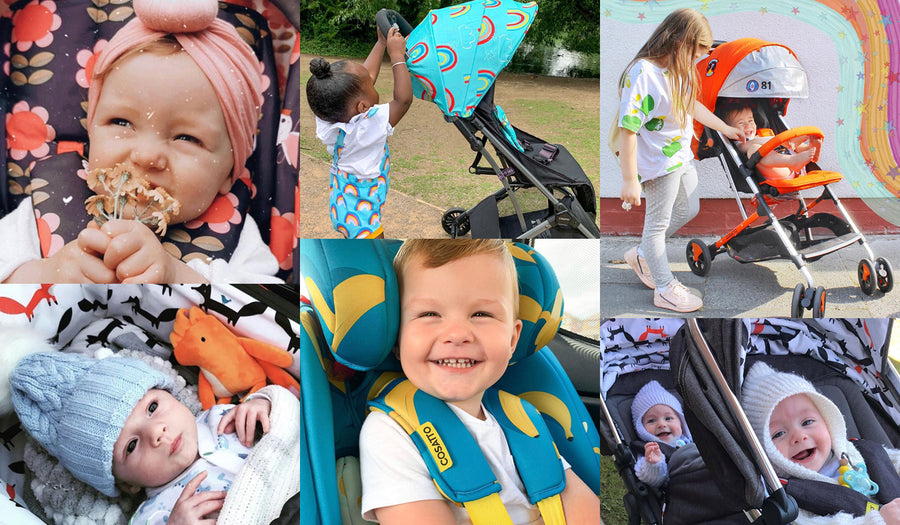 Show us your Cosatto
There's a bit of Cosatto waiting to burst out of everyone. Express yourself. Show us your most Cosatto look. Share your most Cosatto moment…
#bemorecosatto